Post new comment
Apple retained VNC's 8 character limit on passwords, so ARD cannot use passwords considered to be of 'minimum' length by contemporary standards. Java Web Start Add-on. I had been trying to figure out how to do this on my own for a couple of days, finally broke down and google'd it. Choose the Settings button under Startup and Recovery. This gives users the ability to attach a VPN Configuration: Saved me a trip to my office! Check date values in:
The Solution(s)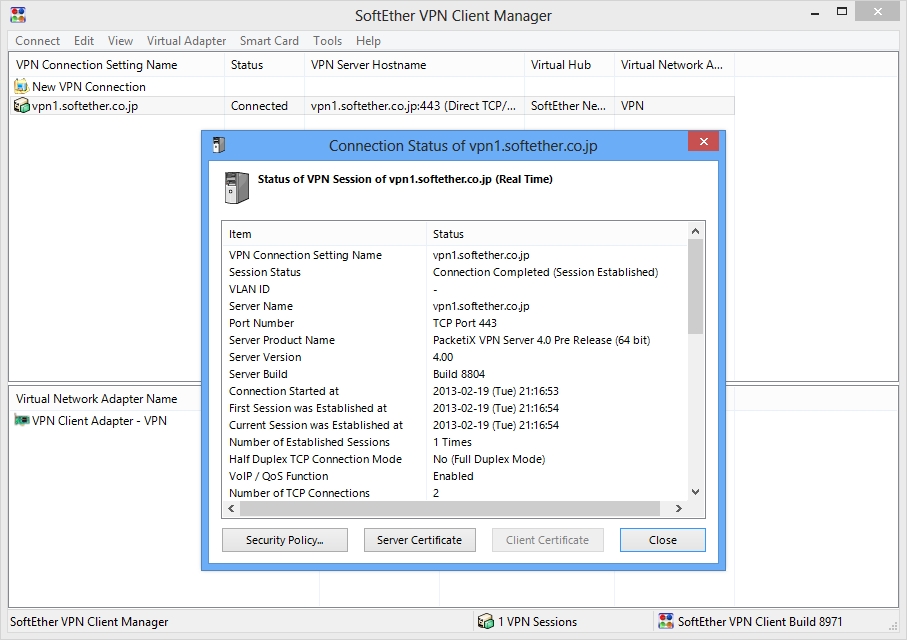 It may stop other services that are dependent. If so, remember what they are so you can start them later. Select update from the list and uninstall it. Now start the services you stopped earlier. The issue should be resolved now. For more info, check out the Microsoft KB on it:. These solutions would be fine but for the fact that I get an "unknown error" message when I try to uninstall the old version of the update.
Can you provide anymore details? Are you receiving the specific error code listed above? If you run netstat, is the server listening on your terminal services port ? I can't find the patches mention above, netstat-a shows the Terminal service port listening, What could be problem? From this machine i can RDP to other machines, but from other system i cannot login to this system.
Do you have any type of firewall enabled Windows Firewall or an 3rd party firewall? They are often included with anti-virus software? Removing this update fix my issue. Just remember to decline it in WSUS else it will reinstall it.
Is this a result of "selective incompetance"? Skip to main content. You also receive an error message like this in the Application event log: To fix, you need to do the following Each step is listed in greater detail below: Download the update again and reinstall it. You can get it here: Windows 7 Server R2 Now start the services you stopped earlier.
For more info, check out the Microsoft KB on it: Dynamic credentials are not supported yet Changed Terminals import to allow importing the tags as groups or as tags Sticky password import now imports password lists and links them to the appropriate website Fixed a possible 2FA issue Fixed a possible offline cache issue Fixed an issue with manual close connection log and the activity log report Fixed filter collapse behaving different when clearing and when emptying the filter Fixed individual datasource merge credential in tree view issue Fixed issue with empty VPN groups and "ask for confirmation" mode Fixed potential crash with TFTP paths Fixing issue with Html export showing the connection's properties twice Fixing rename being enabled locations where it couldn't perform its task properly VERSION If it is, prompt for a name Changed advanced search to only alow the "password strength" for administrators Changed to user activity report from the user management dialog to be undocked Deprecated Remote Assistance Improved the application exit with opened session message ScreenConnect fixed issue with versions under 6.
Changed the way the enterprise license is handled to allow loading license from the data source Improved last opened session window, changed name display to display parent name of subconnections Improved the Dropbox explorer Improved the VMWare Synchronizer to support the templates Invert mouse scroll in FreeRDP to be natural for windows users Password analyzer can now sort by date Replaced "collapseroot" option by "CollapseAllMode" which can now exclude roots, exclude only sessions root, or collapse everything SCP now allow not specifying username since it can be specified in the private key.
This mimics the behavior for SSH. Copy once, paste username and paste password after that. Added a button to connect in the Check Is Online dialog Added a data source setting to disable the sub connection Added a new Connect Enhanced session mode menu for Hyper-V Added a prompt to delete SQL Login if exists when deleting an user in the application Added a setting "Only filter treelist on enter" to help slow typers that have thousands of connections Added a setting to change the reconnect to full reconnect by default Added a way change all opened RDP sessions view mode in batch Added a Welcome page Added an option to always allow the export of a document Added an option to disable the check for updates Added CPU core count and logical CPU count for the information Added custom script in Chrome Web Browser extension Added import for PasswordSafe.
Note that older versions that integrated with browsers are no longer supported. Fixed an issue with the offline mode and the add session Fixed an issue with the select credential and the down key Fixed an issue with the shared play list custom image VERSION Added a user selection dialog for the assign todo button Added an RDP sizing mode allowing the automatic resolution update when the window size changed Updated the document images Fixed an issue with the alternate host and the prompt for host action Fixed an issue with the chocolatey integration Fixed an issue with the Save As Attachment menu VERSION Allow non upgraded data source Added a new advanced option: